Open Space Brief – July 2021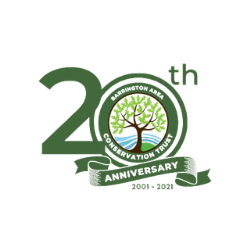 Barrington Area Conservation Trust
July 2021
Oak savannahs were once common in the Midwest.
Today, these ecosystems are endangered.
Let's take a closer look at a BACT preserve
featuring the restoration of these majestic trees!
FAR FIELD NATURE PRESERVE
Savannah [suh–van–uh] noun: an ecosystem in which trees are one component, but their density is low enough to allow grasses and other vegetation to be dominant (per OakSavannahs.org).
Many degraded oak savannahs still exist in the Midwest and BACT is restoring one site that spent many years as a farm field. Far Field Nature Preserve was generously donated to BACT in 2014 by Stephen and Mary Smith. These 12-acres are now well into a long-term stewardship plan to restore the oak savannah, as well as the adjoining mixed hardwood woodlands.
Starting with the removal of woody invasives including buckthorn and honeysuckle, BACT then began replanting oaks, shrubs, flowers and sedges. Overseeding happens annually and regular prescribed burns maintain a healthy balance.
Far Field also hosts BACT's Summer Internship Program and annual OaktoberFest (scheduled for October 3). Many Scouts have earned their Eagle rank by completing projects on this preserve, including collecting seeds, installing the firepit, a message board and, just this year, new gutters on the sheds to fill 4 new rain barrels.
Land donors Mary and Steve have watched with pride as this former soybean field returns to its native glory, which 2021 intern Jenna captured in a stunning plenaire painting.
What Grows Here?
white oak
bur oak
red oak
swamp white oak
juneberry
witch hazel
american plum
nannyberry viburnum
blackhaw
spicebush
hazelnut
shagbark hickory
common milkweed
black eyed susan
varieties of aster
white snake root
varieties of goldenrod
spiderwort
sweet coneflower
coreopsis
big & little bluestem
varieties of sedge
bottlebrush grass
prairie switch grass
white false indigo
ironweed
evening primrose
golden alexander
blackhaw
wild black currant
ninebark
showy ticktrefoil
and more!
Monarch Joint Venture is conducting weekly pollinator surveys on the site. This national program collects milkweed, nectar plant and monarch use data to help shape understanding of monarchs and their habitats. Pollinators are vitally important to our food systems and ecosystems, BACT preserves have become critical pollinator waystations.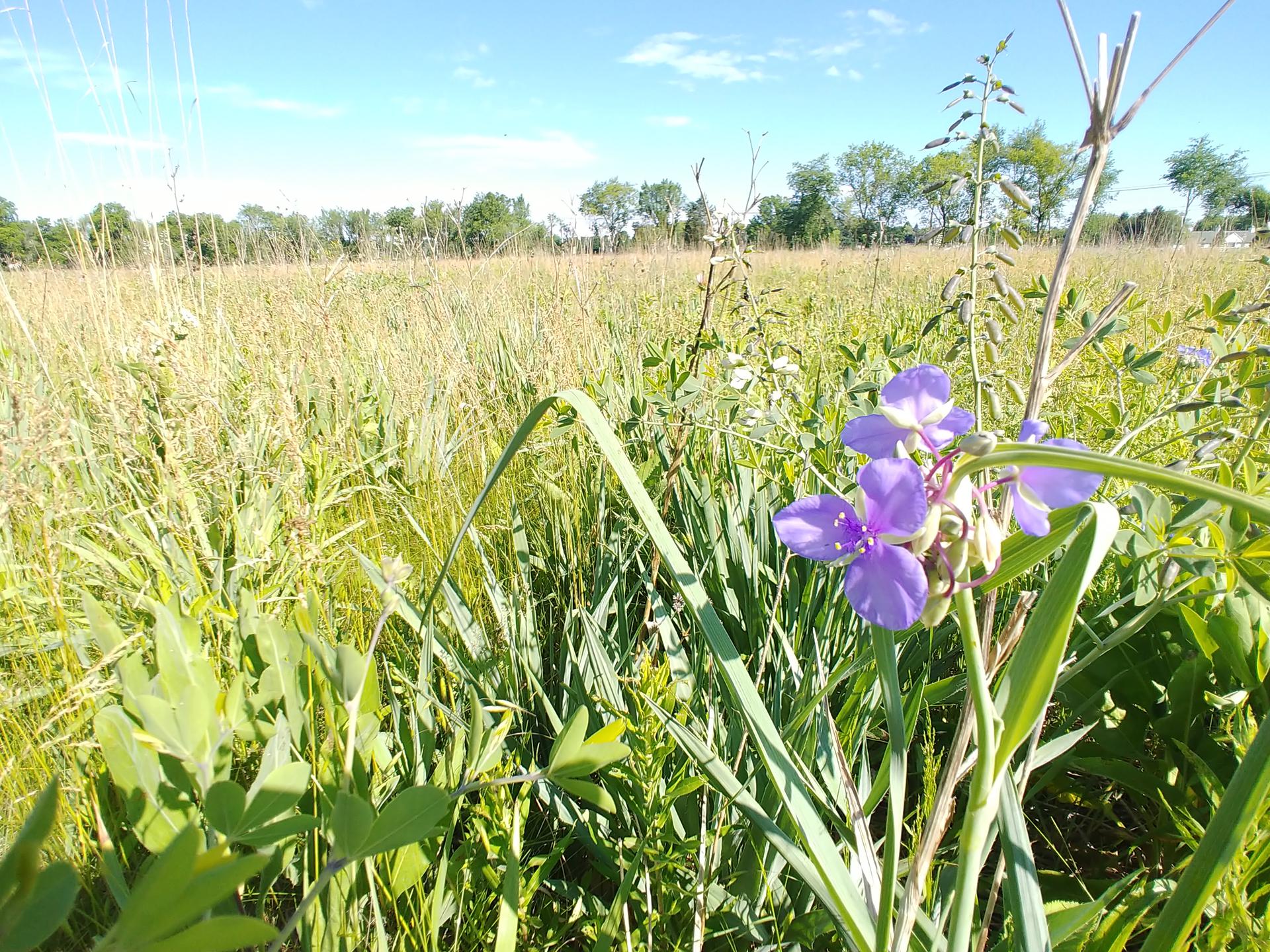 Upcoming Events ~ Save these Dates!
July 18 – Work Day at Pederson Preserve – Pulling/Clipping Invasives ~ Register
August 21 – Come visit the BACT tent
Barrington Family Expo ~ Citizens Park ~ Noon – 4pm
August 28 – 20th Anniversary Tartans for the Trust ~ tickets available HERE!
October 3 – OaktoberFest ~ stay tuned!
Remember that each acre restored,
each habitat protected
begins with you!
For 20 years,
BACT has been preserving and restoring
these special places in our community.
We need your help to continue these efforts.
Thank you!
Do you know how easy it is to help
preserve Barrington's rare and exceptional open spaces?
When you shop on Amazon be sure to use
Designate Barrington Area Conservation Trust
as your charity of choice