Open Space Brief – August 2021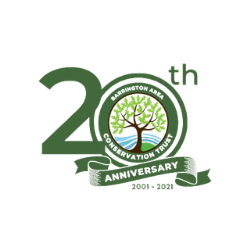 Barrington Area Conservation Trust
August 2021
Join us at our
20th Anniversary
Tartans for the Trust!
Saturday, August 28
3 – 7 pm
Barrington Hills Park District Riding Center
Event & Raffle Tickets are available now
Visit BACTrust.org
THANK YOU
to our incredible sponsors!
Easements 101
This year marks BACT's 20th anniversary! Over those two decades, we have preserved 520+ acres of land, including 5 nature preserves,17 Heritage Corridor Scenic Byways and 10 conservation easements. All this is only possible with the support of the community and a team of dedicated volunteers!
Barrington Area Conservation Trust is devoted to preserving our community's rare and exceptional open spaces for current and future generations. Each acre restored and each habitat protected, begins with you!
But… how does it work?
A bird's eye view of Barrington shows lovely green swathes throughout the area. Through advocacy, education and promotion of responsible land stewardship, BACT preserves the open space, rural character and scenic, recreational and natural resources of the
Barrington communities.
So, what is a conservation easement?
Per the Land Trust Alliance it is "a voluntary legal agreement between a landowner and a land trust or government agency that permanently limits uses of the land in order to protect its conservation values. Landowners retain many of their rights, including the right to own and use the land, sell it and pass it on to their heirs." Let's look at some common questions.
Conservation easements allow people to protect the land they love and are the best tool available to protect privately held land. All conservation easements must provide public benefits, such as water quality, buffer value to existing designated nature preserves, farm and ranch land preservation, scenic views from public ways, wildlife habitat, outdoor recreation, education and historic preservation.
What restrictions are put on the land's use?
The type of restrictions depend on what you're trying to protect. If you're conserving land using an easement, you can work with your land trust to decide on terms that are right for the land and right for you.
For example, if it's important to you to be able to build a home on the land or to subdivide your property, you may be able to reserve those rights — as long as you're still protecting important conservation values (such as productive farmland or wildlife habitat). You can use an easement to protect your whole property or part of it.
While every easement is unique, there are a few general rules. Farming and ranching are generally permitted. Future development rights are generally limited as the purpose of the easement. While an easement can include public access to the property, each conservation easement is designed to protect the land while ensuring the privacy of the landowners.
All of BACT's rights under the conservation easements were donated in perpetuity, with the landowner often receiving substantial tax benefits. However, land covered by a conservation easement can be sold or transferred with future use subject to the limitations of the easement.
Can a conservation easement
reduce my taxes?
A conservation easement donation of qualified development rights may result in significant tax benefits, if it meets the requirements of IRS Code Section 1.170A- 14(h)(3)(i).
It may lower your federal and state income taxes, because you may be able to deduct the development value of the easement as a passive loss for income tax purposes, and you potentially could spread the value of the development rights over multiple years to maximize the potential tax benefits.
Real estate taxes may also be reduced as a result of the diminished market value of the land protected by conservation easements.
Impact on estate planning?
Often, one of the biggest advantages of a conservation easement is that it may help you pass on your land to the next generation by potentially reducing the market value of land through the donation of the development rights. A conservation easement may help you plan for the future of your family land.
Yes, all of BACT's easements are held in perpetuity. Most easements "run with the land," meaning that all not only the original owner, but all owners that come after them are subject to the terms of the easement. A few government conservation programs use temporary easements — but only permanent conservation easements qualify for tax benefits.
What is the land trust's role?
It's the land trust's responsibility to make sure that the conditions described in the easement are implemented. To do this, a land trust (such as BACT) monitors the property on a regular basis, typically once a year. The land trust will work with you and all future landowners to make sure that activities on the land are consistent with the easement. If necessary, the land trust is responsible for taking legal action to protect the easement and the land.
Give us a call! We can discuss the conservation goals you want to achieve and how you want to use the land. This is a permanent decision, so it's important to consult with your attorney and financial advisors.
When a land trust agrees to hold a conservation easement, they take on the obligation to steward the land – forever. Which is a long time. Because the land trust has a legal obligation to protect the easement in perpetuity, most – including BACT – request an endowment. This is used to fund both annual monitoring of the easement and to cover legal defense of the easement in the event that the easement is threatened.
Check out BACT's brand new podcast! Hosted by our Conservation @School Coordinator, Navraaz Basati, these Conversations will take you on the journey with us as we preserve the exceptional open spaces in the Barrington area!
Our debut episode, "Let's Talk Conservation!", is an overview of our Barrington area's history – from its geological formation and natural ecosystems to human settlement and modern day conservation efforts. We will review the evolution of conservation in Illinois and how that ties into what we do at BACT.
Watch for future episodes – up next: "Name that Tree"!
Listen on your favorite podcast directory or on our website ~ enjoy!
Upcoming Events ~ Save these Dates!
August 21 – Come visit the BACT tent
Barrington Family Expo ~ Citizens Park ~ Noon – 4pm
August 28 – 20th Anniversary Tartans for the Trust ~ tickets available HERE!
October 3 – OaktoberFest ~ stay tuned!
Remember that each acre restored,
each habitat protected
begins with you!
For 20 years,
BACT has been preserving and restoring
these special places in our community.
We need your help to continue these efforts.
Thank you!
Do you know how easy it is to help
preserve Barrington's rare and exceptional open spaces?
When you shop on Amazon be sure to use
Designate Barrington Area Conservation Trust
as your charity of choice